RAB-Symposium - Regulatory Autoantibodies Targeting GPCRs
Lübeck, Germany | September 15-16, 2022
with optional online participation

---
Dear Sir or Madam, dear Colleagues,
It gives me great pleasure to announce the fourth hybrid symposium on regulatory autoantibodies targeting G-protein-coupled receptors (GPCRs) in Lübeck.
GPCRs are involved in a variety of physiological and pathophysiological processes. So far, numerous therapeutics targeting GPCRs have been developed, with a focus on small molecules and monoclonal antibodies for the treatment of cancer, infections, metabolic disorders or inflammatory diseases. Recently, functional autoantibodies targeting GPCRs have been associated with various disease-specific manifestations, highlighting a potential new area for therapeutic intervention. Therefore, the aim of this symposium is to bring together the current knowledge on the role of autoantibodies targeting GPCRs in various diseases, such as cardiovascular diseases, renal diseases, autoimmune diseases such as systemic sclerosis or systemic lupus erythematosus. In addition, one aim is to bring together the mode of action of autoantibodies in immune regulation and pathogenesis.
I hereby cordially invite you to participate in this stimulating symposium with outstanding speakers from the field of GPCR research and fruitful discussions as well as poster sessions. We have waived the registration fees for digital participation to enable scientists from middle and low-income countries to participate in the RAB Symposium. The presence part of the congress welcomes you in the Media Docks Lübeck. A fantastic location on the waterfront, state-of-the-art media equipment combined with the charm of old harbour and industrial culture, only a few minutes' walk to the city centre - this means: short distances for networking in an appealing ambience. I look forward to welcoming you to the beautiful Hanseatic city of Lübeck and encourage you and your colleagues to contribute to this exciting meeting.
Welcome to the in-person symposium with the option to participate online.
Prof. Dr.
Gabriela Riemekasten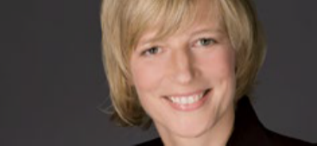 Director, Department of Rheumatology and Clinical Immunology
Universitätsklinikum Schleswig-Holstein
Universität zu Lübeck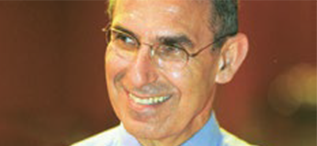 Head of the center of Autoimmunity at Sheba
Head of the mosaic of autoimmunity project of Saint Petersburg university
Tel Ha Shomer Hospital
Tel Aviv University, Israel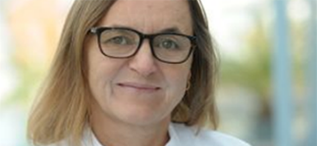 Head of Immunodeficiency Outpatient Clinic. Specialist in Hematology,
Oncology and Immunologist.
Charité – Universitätsmedizin Berlin
We thank all sponsors and supporting institutions.