3rd Symposium on Regulatory Autoantibodies Targeting G-Protein-Coupled Receptors
September 24-25, 2020 | Online Symposium

---
Dear Sir or Madam,
Dear colleagues,
It is a great pleasure to announce the third symposium on regulatory autoantibodies targeting G-protein-coupled receptors (GPCRs) online.
GPCRs are involved in a variety of physiological and pathophysiological processes. So far, much effort has been made on anti-GPCR drug discovery with a focus on the development of small molecules and monoclonal antibodies for the treatment of cancer, infection, metabolic disorders or inflammatory diseases. Recently, functional autoantibodies against GPCRs were identified in various diseases associated with pathogenesis, uncovering a potential new field of therapeutic intervention. Thus, the aim of this symposium is to combine the current knowledge about the role of GPCRs in different pathologies, their mode of action and state-of-the-art research techniques to identify common fundamental pathways that can be transferred to other disease entities with similar manifestations.
I cordially invite you to participate in this inspiring symposium with outstanding speakers from the field of GPCR research and constructive discussions as well as poster sessions. I look forward to welcome you to the online Event and encourage you and your colleagues to contribute to this exciting meeting.
Welcome to this Symposium.
Prof. Dr.
Gabriela Riemekasten
Endorsements and Marketing Partners
Sponsors of the 3rd RAB-Symposium
Disclosure of payments made during the 3nd RAB-Symposium
In accordance with transparency obligations, we transparently present the services and the extent of support provided by companies to participants both in announcing and holding the congress.
| | | |
| --- | --- | --- |
| Institution | Sponsoring | Service |
| AbbVie Deutschland GmbH & Co. KG | 1.500 € | Digital marketing |
| Biogen GmbH | 1.500 € | Digital marketing |
| Boehringer Ingelheim Pharma GmbH & Co. KG | 1.500 € | Digital marketing |
| Bristol-Myers Squibb GmbH & Co. KGaA | 1.500 € | Digital marketing |
| CellTrend GmbH | 3.000 € | Digital marketing |
| Gilead Science GmbH | 1.000 € | Digital marketing |
| GlaxoSmithKline GmbH & Co. KG | 1.000 € | Digital marketing |
| Janssen-Cilag GmbH | 1.500 € | Digital marketing |
| Lilly Deutschland GmbH | 1.500 € | Digital marketing |
| Pfizer Deutschland GmbH | 1.000 € | Digital marketing |
| Sanofi-Aventis Deutschland GmbH | 1.500 € | Digital marketing |
| VOSSIUS & PARTNER Patentanwälte Rechtsanwälte mbB | 500 € | Digital marketing |
Keynote 1 | Sep. 24, 13:00 CEST (07:00 NYC, 19:00 SGP)
Why do we develop autoimmune diseases; proofs of concept and the involvement of the autonomic nervous system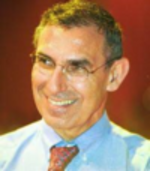 Why do we develop autoimmune diseases; proofs of concept and the involvement of the autonomic nervous system
Yehuda Shoenfeld, Israel
---
Keynote 2 | Sep. 24, 13:40 CEST (07:40 NYC, 19:40 SGP)
Anti-GPCR abs as biomarker and effector molecules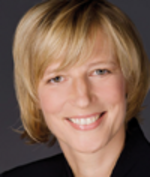 Anti-GPCR abs as biomarker and effector molecules
Gabriela Riemekasten, Germany